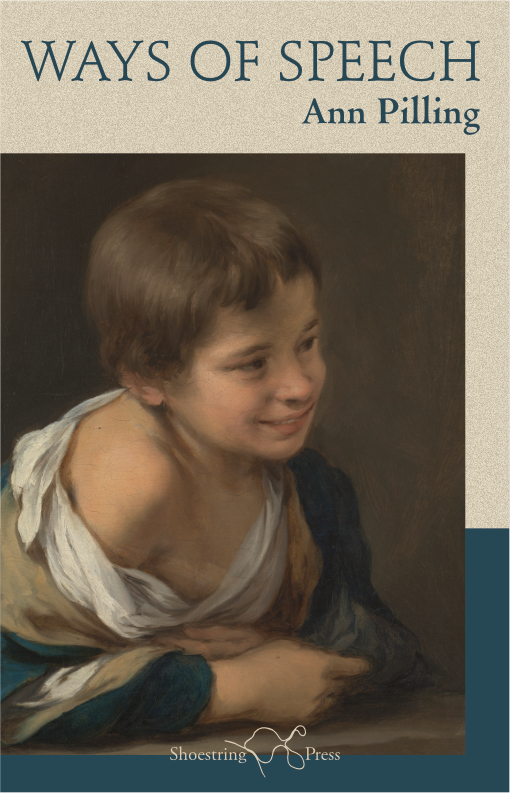 Since my last writing to you in May 2020, the covid pandemic has gone 'from strength to strength' alas. But so has creative writing. And I am delighted to tell you that my new collection 'Ways of Speech' was published by Shoestring Press on 30th October.
For futher details and to order a copy of the book please visit Ways of Speech at the Shoestring Press website (opens in a new window).
AVAILABLE FROM:
Central Books Limited
T: 44 (0)845 458 9911
E: This email address is being protected from spambots. You need JavaScript enabled to view it.
W: centralbooks.com
Shoestring Press
T: 44 (0)115 925 1827
W: shoestringpress.co.uk
Here are three 'tasters':
To a Tortoiseshell Cat
In these plague times I'd rather be you.
You too have your routine
but if something skews it
you simply move on to the next thing.
You chirrup when I raise the kitchen blinds,
pick delicately at your bowl
then from a window sill
observe the birdlife and inspect the weather.
If fine you might slip out and roll on the grass
all orange-gold and snowy leggings,
if cold you might watch TV
your green eyes fixed on the flashing mortality graphs.
I envy you not being enslaved by oughts,
that you don't know about death,
apart from the puzzle of a mouse you are batting about
which freezes suddenly and won't play ball any more.
Non Microwaveable
Where did I leave my tea? This house is too big,
I know that, now I am having to clean it.
In these plague times Helen can't come
so it's me for the bucket and mop.
What do people miss most?
Being hugged? Bagging their last Munro?
I most miss Helen. Singing that hymn
has not, so far, made drudgery divine.
Three rooms done and still no tea.
People think more about death these days
and about the hereafter.
Might heaven be the place
where all my missing mugs of tea are?
Acres of time and we're wasting it
Though some practise 'thisness',
focus for hours on the unique properties
of a kitchen chair. Others sniff flowers.
I am making a list of curious facts.
1 'The duration of this lockdown
is non-microwaveable. Like the mourning process
it cannot be hurried along.'
2 'Welsh-speak for microwave is 'popty-ping'.
The Gather

( Slow TV )
July in Cumbria and they are bringing
five hundred Herdwicks off the fells
to the home farm, for shearing.
It's a wide valley. The lower slopes,
a bright, almost chemical green,
slant down in symmetrical pleats towards the Esk.
This same bright green drapes a white boulder
which suddenly starts to move. 'Star, Fetch on!'
Andrew stabs with his horned stick as the sheep climbs higher.
Five men, one girl, and twenty dogs
fan out over a waste of stony acres
Scafell and Scafell Pike, Esk Pike, Broad End.
As the mist burns off they look up,
the fell heaps over them, like a granite wave
rearing skywards before crashing down.
The camera glides silently. On ancient trods
everything narrows to a single line, the dogs
sleek after stragglers like rats.
In these plague times we need places to go in our minds.
Kate sits in a bluebell graveyard, Val
breathes in the sea, at Harwich and Hythe.
I go walking in Eskdale with Andrew
in the big silence, which feels
like one long, sweet note of music.
Ann Pilling, November 2020