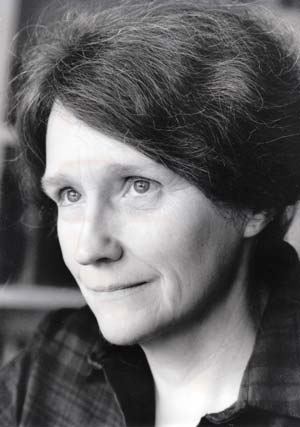 Ann Pilling was born in Lancashire in 1944 and lived there for 20 years. She read English at King's College, London where she subsequently wrote a thesis on the fiction of C.S.Lewis which effectively became her first book. Between 1983 and 2003 she published over 30 books for children and two adult novels. Her books have been translated into many languages. Two titles were commended for the Carnegie Medal and she won The Guardian Prize for Children's Fiction for her novel Henry's Leg.
Until 2009 Ann lived in Oxford but then moved to Wensleydale in the Yorkshire Dales (the country of her heart) with her husband. She has two sons and six grandchildren.
In 2003 Ann made a conscious decision to concentrate on writing poetry, always her first preference. She won the Smith/Doorstep Competition in 2008 for her pamphlet 'Growing Pains'. 'Home Field', her first collection, was published later the same year. She has subsequently published two further collections.
Her poems have won many prizes. 'The Removal' was a 1st prizewinner in the Faber/Ottaker Competition 2002; 'Green Woodpecker' was a prizewinner in 2010 in the Yorkshire Open Poetry Competition; 'Last Train' was a subsequent winner. 'Cold Toast' won a prize in the first ever Troubadour Poetry Competition in 2007. 'Breasts' was published in the Forward Best Poems Collection of 2010.
Ann Pilling's new collection is remarkable for its combination of grace and groundedness. Her acute and celebratory observations of the domestic and familial are balanced by her renderings of the tragic – searing, sombre, resonant, controlled, haunting. These are poems of great poise and insight; to quote Edwin Muir, they are written with 'a mixture of enjoyment and hard work'. Here, as in Muir's work, we see a poet who can distinguish between the true and false, an exhilarating and achieved voice.

Penelope Shuttle
Work in Progress
'My Life in Plastic Bags' (a memoir).
​